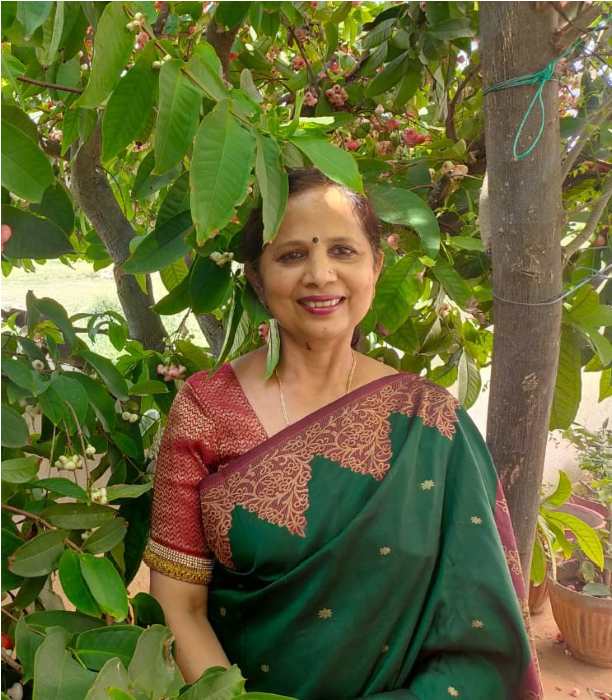 Mrs. Ranjini. K. R.
Going far from the busy and fast city life, life in Ladakh is simple and beautiful. The people are very friendly and caring. The beautiful sights of this enchanting place took me to a whole new world. We felt like we were in Mars. Ladakh's quietness, bright sky, glistening lakes are pure magic.
Some of the highest mountain passes in the world such as Zoji La and Tanlang La are scenic. Kardungla pass is almost 18,000 ft higher than sea level. It was a fantastic experience. People cannot stay there for too long as the high altitude will cause illness.
After crossing Kardungla pass we reached Nubra Valley. This village has a low population density. This is formed by Nubra river and Shyok river. Adjoining Nubra valley is a wide-open desert with beautiful sand dunes. The Camel ride was very memorable.
The famous Pangong lake is situated in this valley. The remote villages here are a dream come true to photographers. Nubra valley has magnificent mountains all around the desert. We reached Pangong lake on the second day of our trip. The charm of the lake is that it changes colours.
The shades range from light green to deep blue. Sometimes it also becomes golden / red / pink. It is situated at 4500mts above sea level. The lake is about 5kms wide and 134 kms long. This famous salt water lake is also very deep.
Coming back from Pangong lake, we passed through Chang la pass. Here due to the slippery steep road a truck got stuck. The narrow road meant, we could not overtake it, nor turn around. A jolly mood slowly changed to that of panic. We were stuck on a road at 14,000ft with temperatures below 0 degrees, low on oxygen for 4 hours. With some of our friends feeling unwell, we thought we will not make it safely back to our lives. The sheer beauty of the region reminded us the power of nature.
The cold outside temperature meant we could not open the windows. Our Oxygen tank meant for emergency condition had a leak and we realised that if anyone falls ill, we cannot give them much needed Oxygen.
Our fears came true when 2 of our friends were feeling unwell and there was no change in status. Times seemed to come to a stop. 4 hours passed and we could see drivers requesting other drivers for help as every vehicle had people who were unwell. All this while, it was snowing which made visibility poor. At this point we could only pray and hope for a miracle. A miracle did save us. The Border Road organization team came and tugged the vehicle out of the way. Our driver seemed to be highly experienced with the snowy roads. While other vehicles struggled to control their vehicles and move to safety, he managed to drive us out of the jam.
I now can appreciate the traffic jams of Bangalore.
The amazing beauty of nature reminded us that we need to respect the conditions. We felt we should have left Pangong lake earlier to reach the city during the day time.
With this life changing experience out of the way, we continued our journey to the school where the movie 3 idiots were shot. We had a local tour which included Thi Monastery. We got a glimpse of Buddhist culture and the beauty of their architecture.
I cannot wait to go back and experience the beauty of Ladakh. It feels like going to a new world and the vastness of the land fills my mind and heart.