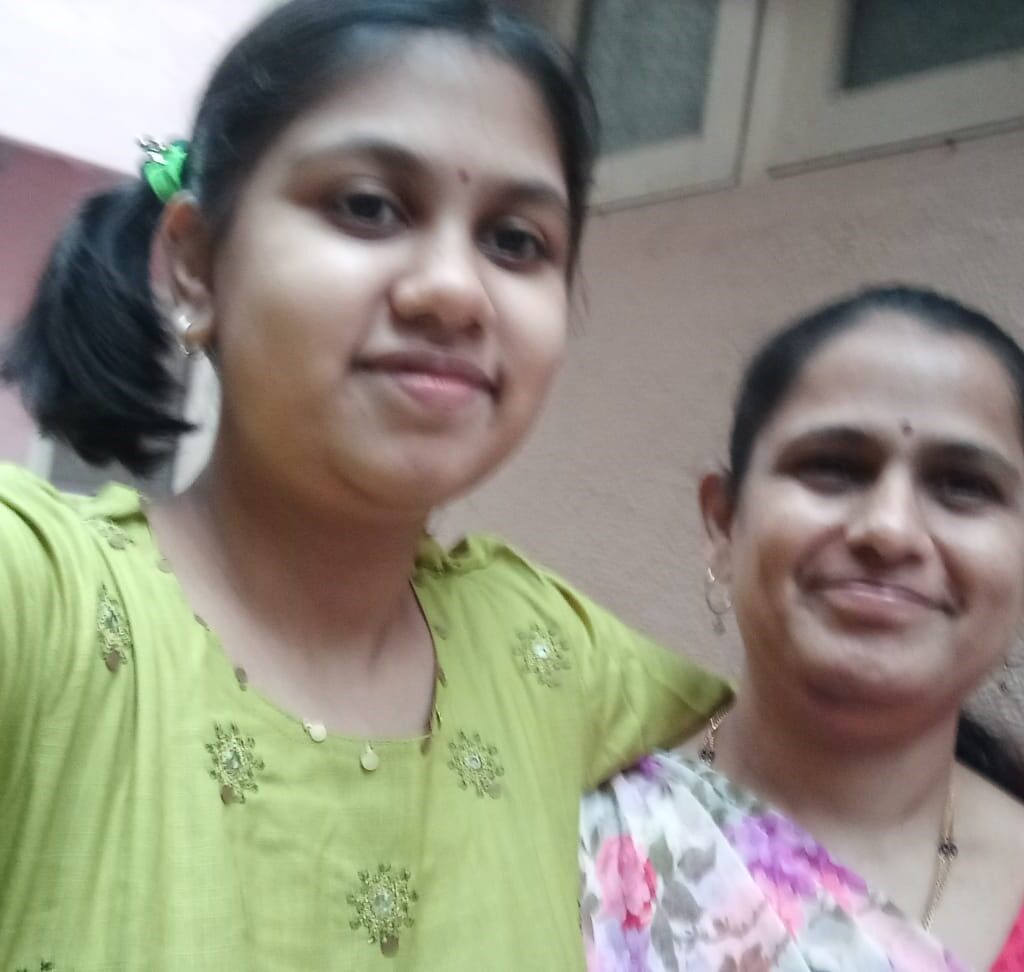 Mrs. Ranjana Joshi
I waited for nine long months for the precious moment in my life. On that day the doctors kept a new world in my arms. I was emotional. My joys knew no bounds. I was on cloud nine. Like other moms, even my life changed completely from the time this new world came in my life. By the way you must have guessed who this new world of mine is. She is my daughter.
From the first cry till she called me AMMA' there was a new experience. Now that she's little grown up, I can see her changing. She makes me cry, she makes me laugh, she makes me dance and what not. There's no end for her fun and frolic.
It is wisely said that children learn everything from home and family members. But I say even we elders learn from them. I have experienced it.
This was in the year 2020-21 when the world came to a standstill and everyone were locked at home. But there was one group of people (TEACHERS) went to school and learnt a new technique with so many variations. Zoom, Google Meet, upload, videos etc. etc. to reach the children where they were about to be deprived of learning due to the deadly disease. My daughter was also at home.
I too learnt the technology. When I would come back from school, I shared it with my daughter but the very next moment I would forget what I learnt. My daughter being a sweet child, kept on reminding and teaching me how to make videos and upload how to start the Google meet or zoom meet. Friends, whenever I made any mistake I felt helpless and literally cried.
You know what my sweet little child would say, "Don't worry Amma, I am there, I will help you." That made me gain confidence and today I am able to use this technique on my own. So, friends I say 'DAUGHTERS ARE THE BEST'.
I owe a lot to my daughter. Thank you, chinna.